Hello & Welcome
I'm John Phillips. My background is in UX and interaction design. I have been designing products for more than 15 years, including mobile apps, web sites and desktop applications.
I have been working with HTML and CSS for almost as long. I specialize in clean, minimal, responsive code.
I am also a writer. My BA is in English and I have been doing various kinds of technical writing for most of my career.
I enjoy creating prototypes. They are a quick way to explore an idea and get a feel for it. They are fantastic for usability testing and as developer documentation.
You can email me at john@infomongo.com.
Recent Work
Physician Locator
Moonsault Software built this site for a large insurance company.
The brief was to create a tool to help insurance agents sell to a predominantly elderly population. Business rules at the insurance company organized the physicians into different groups. A doctor could belong to multiple groups, but each patient could enroll in only one. The challenge was to provide a way to visualize these networks, so the agent and customer could find a group that included the doctors the customer wanted.
The design we settled on combined a physician locator with a shopping cart. You could search for a doctor and save them. You could filter by speciality, language spoken and other physician properties. The cart page highlights the groups that saved doctors have in common, and displays a warning if there aren't any.
I designed the app and did front-end development. The project had an aggressive timeline, 6 weeks from start to finish.
Placeable Workbench
I was the Lead UX Designer for Placeable Workbench, a SaaS Location Data Warehouse product. This app helped large brands to find and fix problems in their location data. Usability of the app consistently rated highly by users.
I worked closely with product management to identify and design features. I built an early prototype of the app to validate the concept and guide development. I created wireframes, comps, and also did front-end development.
Store Locators
At Placeable we created a platform that allowed us to quickly build store locators for our clients. I did the UX design of the templates used in the system. These were "skinned" with the site's branding. I was also part of the engineering team that built the system.
Sites built on our platform combined top-tier usability with best-in-class SEO.
Some example sites:
Smashburger – We created this locator for the brand in 2014.
Big Lots – A locator for the discount retailer. Search for Denver, CO or click the link "Browse by State".
UMB Bank – A branch and ATM locator for this bank. Try searching for Hartford, CT.
The branding and graphic design were done by others. I did the UX design of the base templates, including the flow between pages and information hierarchy.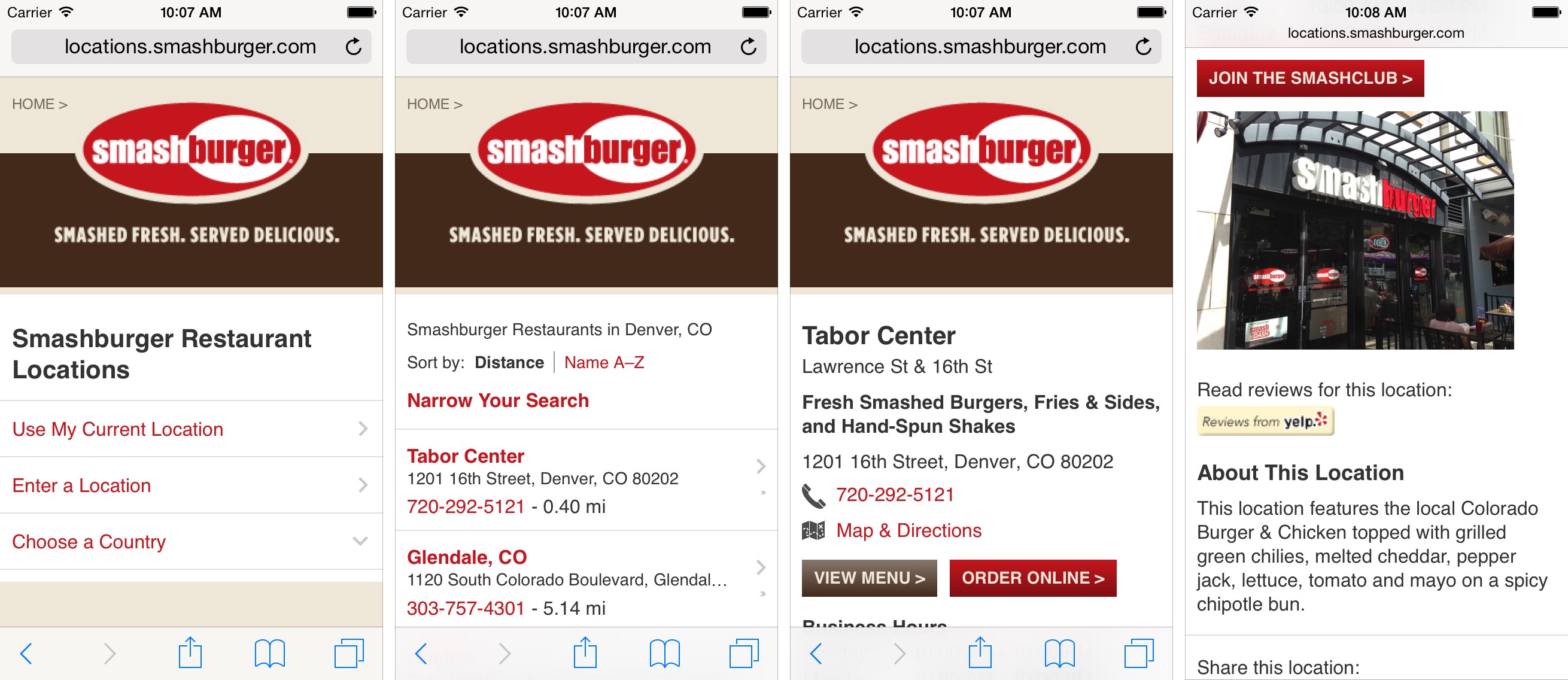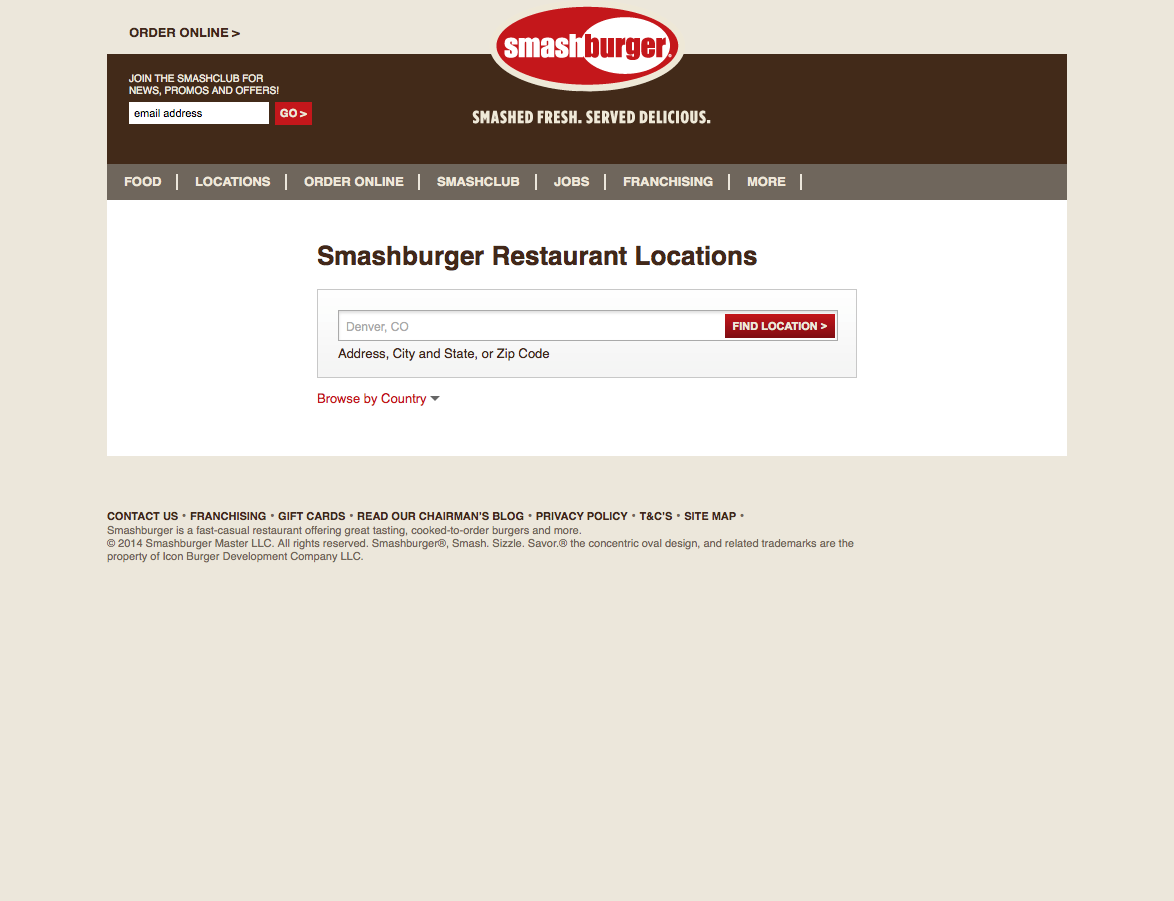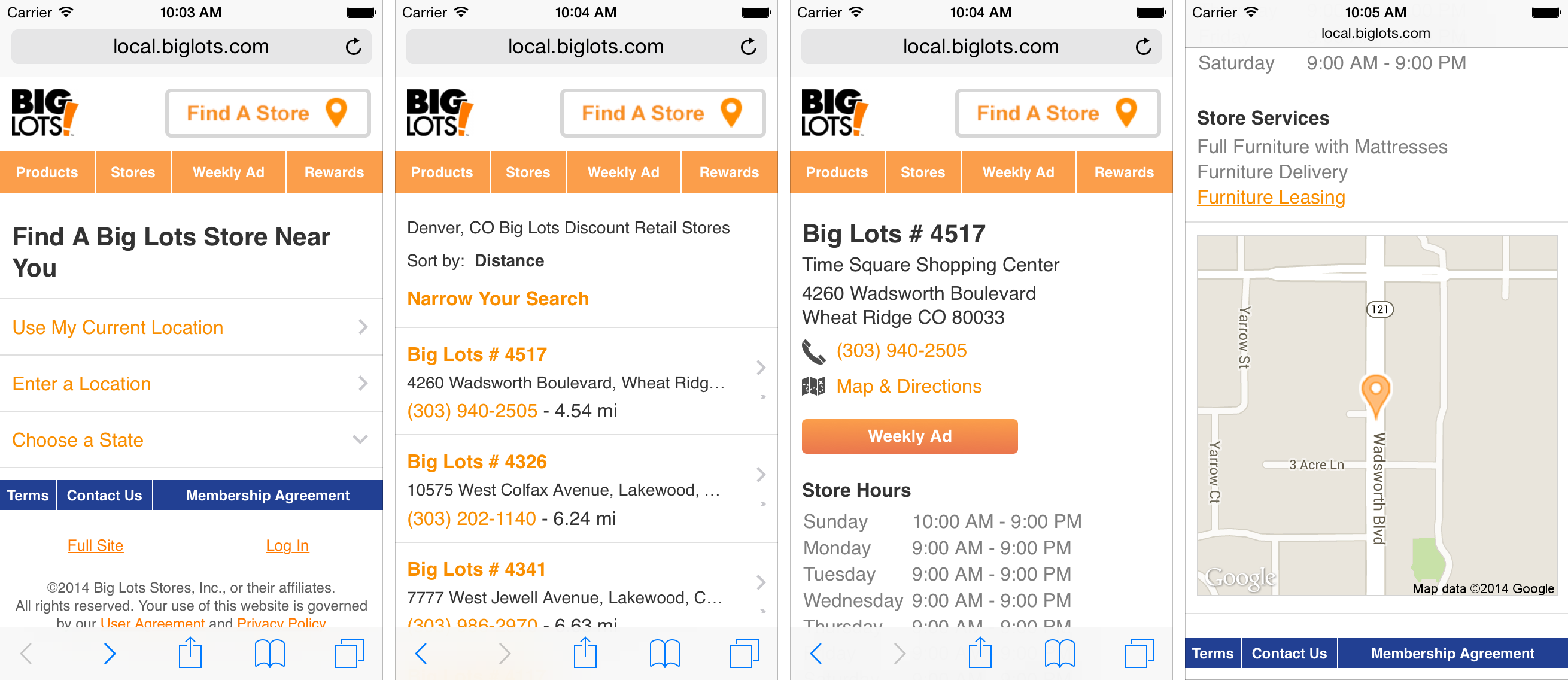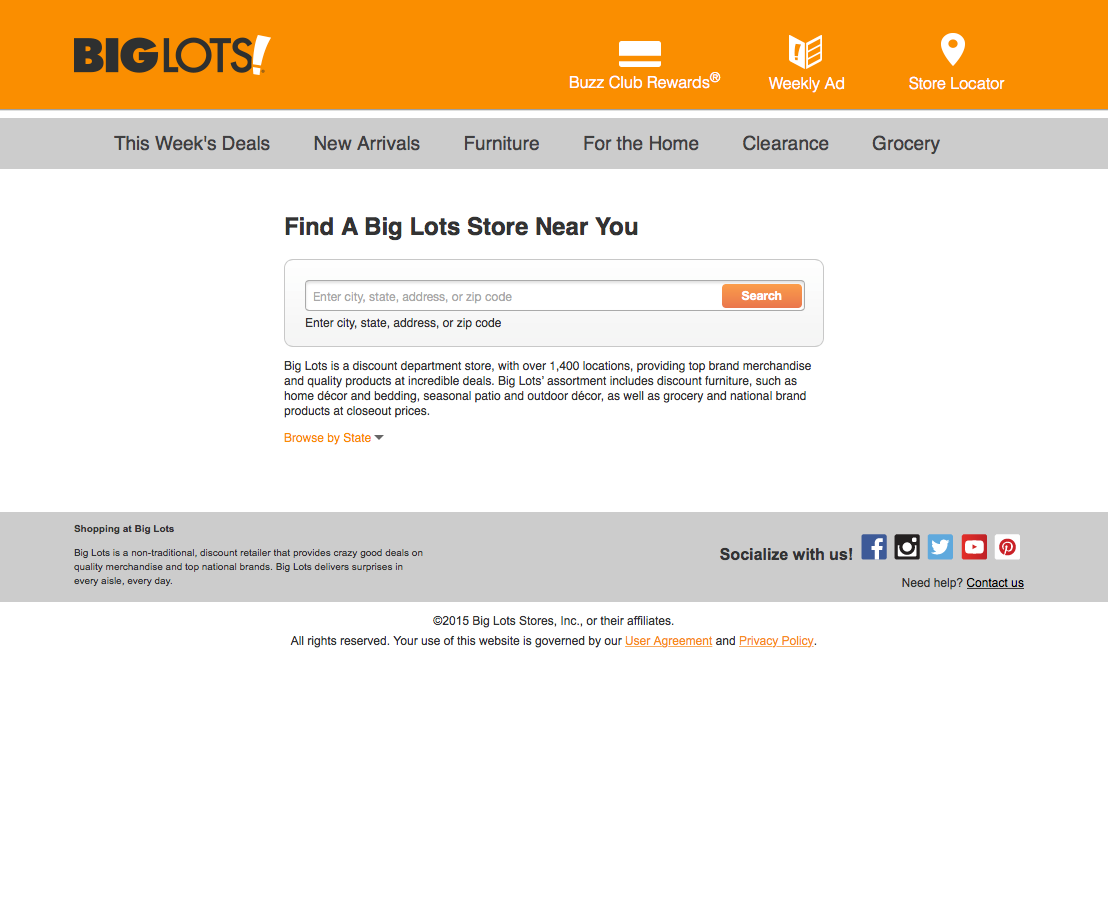 Bigger Brands
In addition to the standard templates, clients could choose to fully customize the sites. Bigger brands often went this route.
Nationwide Insurance - I worked with Nationwide's excellent UX team to design this Agent Locator. The basic flow is similar to the sites above, but it also supports searching by name and provides a wealth of details about each location. The mobile version of this site is slightly simpler, as our research revealed different use cases for mobile users.
Western Union – This one was designed by their in-house team. The mobile variation uses the standard designs I developed.
Angular Apps
Location Scout – This app is a sales tool. It provides prospects and sales people a way to check a brand's local data.
I did the design and code on this one, although it is calling an internal API that is doing much of the heavy lifting. This got built pretty quickly, less than a month working off and on.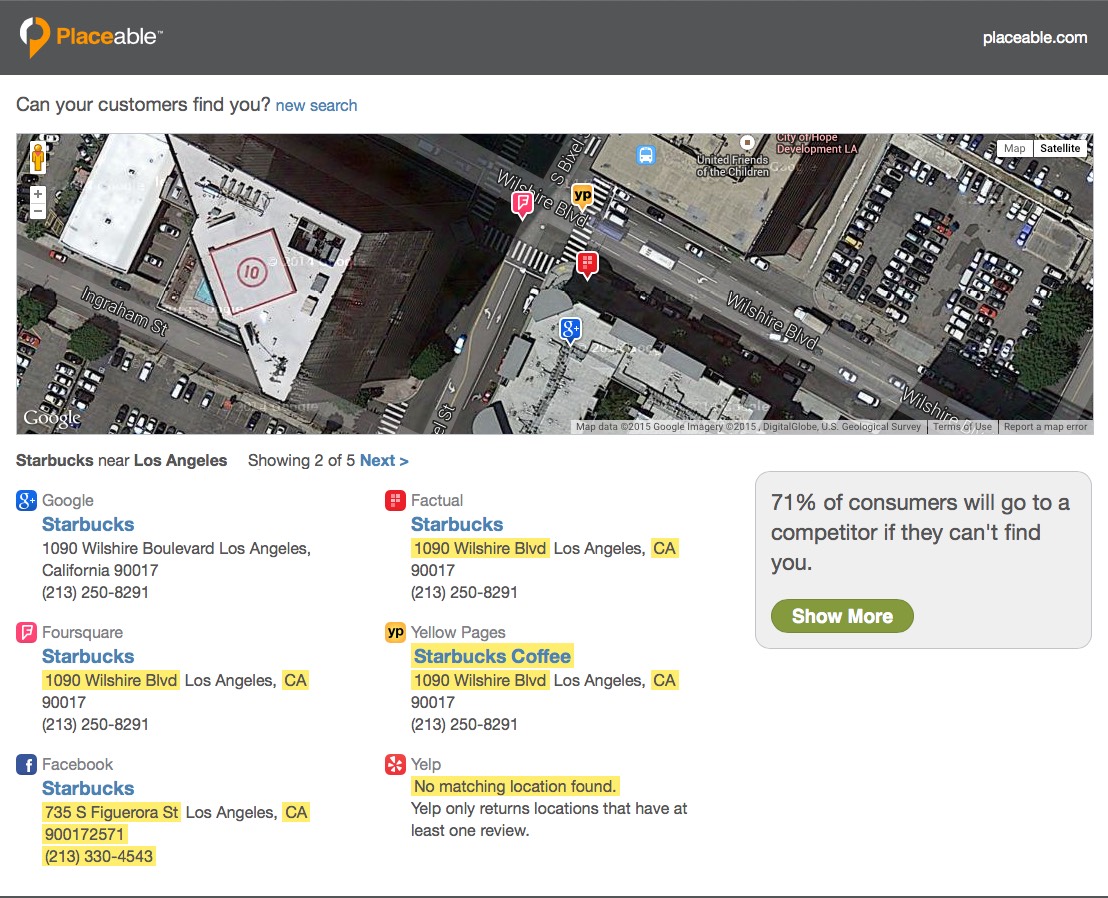 ROI Calculator – Another sales tool, this one estimates the ROI of Placeable's offerings. I did the UX Design and much of the engineering, adapted from an existing project. Total dev time for this project was about 2 weeks.
The langauge used and settings offered are a bit "inside baseball" but the app was used by sales people. They'd send a link to a client and walk them through it.